Gater-Pro v3.3 MAC OSX


Kleen | 20.07.2015 | 4 MB

Gater-Pro is a stereo trance gate with swing, variable gate shapes and switchable rate. The gate width can be reduced to 0 % to cut the sound completely or increased to 100 % to cut the gating completely.

Advanced Stereo Trance Gate

– Stereo gate patterns with 16 steps or "linked" gate patterns with 32 steps.
– Tied gates with 2 different modes, FILL or STRETCH.
– Three adjustable gate shapes: gate, ramp and trapezoid.  Gate width variable from magesy download 0-100%; ramp variable from magesy download falling to rising;  trapezoid variable from magesy download gate to triangle.
– Swing -99 to +99%. Greater control resolution around zero.
– Seven rates, including bypass (for cutting the effect in and out with one control):  bypass, 1/4, 1/8, 1/16, 1/32, 1/64 and 1/128.
– Mix.
– MIDI controller learn.
– "Freewheel": gate pattern continues if host sequencer stops.
– Genuine 64-bit audio processing. SSE-enabled. Any sample rate.  New smoothing algorithm.

Minimum system requirements:

VST 2.4 host program, Intel CPU, Mac OS X 10.5 (Leopard) or newer.

INFO: http://redi.se/a7c
Gater-Pro v3.3 AU VST Ked MAC OSX
http://beelink.in/13432/Gater-Pro-AU-VST-v3.3-MAC-OSX.html

7934

Views




Submit a Comment or Report Broken Links:


The web does not work well with Adblock or Ublock Please disable your ad blocker for MaGeSY®.

🤘🎼🎵♬🎹🎻📯🎷🎺📻🎧😘



Thanks!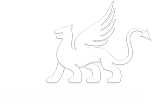 MaGeSY®
ಮ್ಯಾಜೆಸ್ಯ್