EQuality v1.2.7 AU VST MAC OSX

Kleen | July 20, 2015 | 11.50 MB

The Final Go-To EQ

EQuality has been designed to be the perfect EQ to let your mixdowns shine. Something for every  track of your session. For it to sound at least as good as any high-end console or rack gear, and
with all the features and functionality that digital brings. This is the best mix EQ ever built, but don't take our word for it – test the claim

Overview
Very low CPU usage for every track of your mix
Generates super-high-quality prototypes. Clear undistorted top.
Digital+ mode; turns awesome into perfect.
Linear/Analogue/Minimum phase modes for master and special magesypro audio channels
6 bands, 2 shelf/bells, 4 bell/notches, Q 0.1->50, +/-36dB range
2 fully parametric filters (high and low-pass), 6/12/18/24/30/36db/oct Q 0.1->20
Three different UI modes to taste – full, graph and knobs.
M/S processing modes

Sound
Bells and notches, with a +/-36dB range, and a Q range from magesy download 0.1 to 50.
Shelves which let you move the resonance above or below the curve.
Filters at 6/12/18/24/30/36/42/48 db/octave, sweepable resonance.
Extra hi-pass, so you can remove rumble on every channel without spending a band on it.
M/S processing mode, allows you to process Mid, Side or the Stereo image.
Adjustable gain-q interaction for 'musical' usage.

Vision
Big, clear, antialiased graph
Hi-res Spectrum analyser
Range, to scale the EQ response, both +ve and -ve.
Frequency shift, to allow you to retune the response
Large, configurable spectrum-analyser with readout
Control linking for all EQ parameters
Configurable VU, supporting K-metering and variable ballistics
8 banks of A/B
Full preset management system
Undo/redo
Autolisten mode, for quick finding/adjustment of frequencies
Flat button on UI for rapid reset
Clip LED

EQuality 1.26->1.27:
– Fix bug with AAX automation whereby discrete parameters could jump.
– Fix bug with mousewheel on windows to left of main screen on windows.
-Improve determinism of automation when rendering.
– Improve handling of OS load dialog for presets.
– Improvements for latency reporting both realtime and offline.
– Fix AAX DSP automation.
– Fix AAX DSP license handling.

INFO: http://redi.se/cgw
EQuality v1.2.7 AU VST MAC OSX
http://beelink.in/11791/EQuality-v1.2.7-AU-VST-MAC-OSX.html

9811

Views




Submit a Comment or Report Broken Links:


The web does not work well with Adblock or Ublock Please disable your ad blocker for MaGeSY®.

🤘🎼🎵♬🎹🎻📯🎷🎺📻🎧😘



Thanks!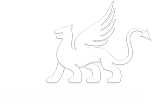 MaGeSY®
ಮ್ಯಾಜೆಸ್ಯ್