Sweetwater Classical Instruments KURZWEiL

Team: MASsiVE | Date: 01.04.2004 | Size: 331,91 MB

Orchestral Sounds for Your Kurzweil!

All the classical strings, woodwinds and brass you'll need for orchestral music or film scores, plus keyboard instruments, harps, classical guitars and full orchestral percussion!
When you actually play the cello, we're sure that you'll be convinced. The warmth, the feel and the rich animation will testify to Stratus Sounds' artistry and ear for detail. The triple-strike nylon guitar will redefine your concept of sampler dynamics. And beware, Stratus tympanis will bottom-out your monitors at the same level previously used to juice your 1000-samples-squeezed-into-4-megabytes percussion. Even if you should find that not all of the sounds included in this library are useful to you today, the value of having access to such a quantity of high quality sounds may greatly benefit future productions, especially when you rediscover those "misfits" to be fresh new options.

Stratus Sounds aren't just technically superior, they're creatively superior. While beneficial for the purpose of auditioning or even filling the background of a production, most sample libraries exhibit static, lifeless samples with little animation and an artificial vibrato, often looped immediately after the attack. In contrast, Stratus Sound samples are recorded by professional players of each instrument and are digitally edited with long loops to capture the dynamic articulations, natural vibrato, and complex phasing and harmonic changes characteristic of a well-executed performance. When properly positioned in a production, these sounds may fool even well trained ears. Even the most critical of listeners will appreciate the sheer musicality of these samples and the ease with which Stratus Sounds lend themselves to esthetically pleasing compositions.

Keyboard Instruments:

– Steinway B Grand Piano
– Harpsichord One
– Pipe Organ Collection: Cornet V
– Pipe Organ Collection: Trompette 8
– Pipe Organ Collection: 4 Rank Pipes

Woodwinds:

– Piccolo
– Flute One
– Ebony Flute
– Oboe One
– Oboe Two
– Clarinet One
– English Horn
– English Horn Two
– Bassoon

Brass:

– Warm Jazz Trumpet
– Trombone One
– French Horn One
– Baritone Horn

Strings:

– Violin One (Hard Bowed Violin)
– Violin Two
– Violin Three
– Marcato Violin One
– Pizzicato Violin One
– Legato Violins
– Viola One
– Cello One
– Orchestral Strings (Two)
– Lush Strings
– Pizzicato Strings

Plucked:

– Classical Guitar One
– Classical Guitar Two
– Nylon Guitar
– Concert Harp One
– Concert Harp Two
– Concert Harp Glissandos

Percussion:

– Orchestral Percussion One
– Orchestral Percussion Two
– Gong Collection
– F/X Cymbals One
– F/X Cymbals Two
– Percussion Toys One
– Mark Tree
– Glockenspiel One
– Glockenspiel Two

Sweetwater Classical Instruments KURZWEiL
http://beelink.in/11522/Sweetwater-Classical-Instruments-KURZWEiL.html

7045

Views





Category(s):Tags:
Submit a Comment or Report Broken Links:


The web does not work well with Adblock or Ublock Please disable your ad blocker for MaGeSY®.

🤘🎼🎵♬🎹🎻📯🎷🎺📻🎧😘



Thanks!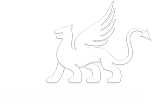 MaGeSY®
ಮ್ಯಾಜೆಸ್ಯ್