G-20 Vocality for Nebula 3

Team KRock | February 20 2013 | 995.39 MB

So you want arguably the cleanest channel strip that money can buy on your vocals? Haven't you heard that just about every major studio has one and that they often use it on the master bus. This superlative chain of a Pre amp fed into the most transparent analog eq may be the ticket. With wide overlapping bands the tone shaping capabilities of this strip are just nothing short of incredible. The preamp alone although very transparent allows through much of the low end that other preamps shave off and with an extended high end will give your tracks a beautiful lift. Sculpted to simply place on your master bus, listen to your mixes take on a wonderful colour. You will appreciate the extra clarity you get in the top end as well. This channel strip is made for high resolution mixing and imparts very little evidence that it was there apart from magesy download a slight hardness. It is not soft but razor sharp in character. With a superb impulse response and extraordinary precision, your mixes will just shine no matter how busy things get. From country, to R & B to folk and everything in between, sculpt your track with the ease of a high end studio. Again for more flexibility use a transparent vst EQ in front of the preset to sculpt your sound.

This is a cutting edge library guaranteed to make your audio sound more focussed and clearer. You will be amazed at how someone had placed a sock over your digital files. Sampled at the highest sampling rate available to date in Nebula Libraries and delivered at that rate. Native 192 khz sampling available. Designed to work best at 96 khz. This means you need to be patient as the libraries load and resample internally. Don't worry, the quality will speak for itself. You will be amazed at the improved transient response.

This does make for large files – trust me I have tried to make them smaller and felt a small compromise in quality. So the kind of person who buys my libraries must be clear about one thing. This is superb quality that comes at a price – larger than usual files. HDD space is fairly affordable now so I hope I don't punish your discs – it's not intentional, really it isn't. It's just that I am in pursuit of the highest standards of quality. You will require lots of RAM, a very fast cpu and oodles of HDD space. Apart from magesy download that you should be good to go. If you have a slow PC then you may have to bounce down your files.

45 presets were made ( 15 per sample rate ). 10 distortion kernels.

G-20 Vocality for Nebula 3 DVDR-KRock
http://beelink.in/23847/G-20-Vocality-for-Nebula-3-DVDR-KRock.html

6731

Views




Submit a Comment or Report Broken Links:


The web does not work well with Adblock or Ublock Please disable your ad blocker for MaGeSY®.

🤘🎼🎵♬🎹🎻📯🎷🎺📻🎧😘



Thanks!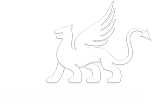 MaGeSY®
ಮ್ಯಾಜೆಸ್ಯ್