File Management & Backup for Techno-Challenged Entrepreneurs TUTORiAL

P2P | 13-09-2015 | 171 MB

Techno-Challenged SBO's: Know where your data is at all times and have a backup plan so it doesn't go missing. In this one hour, live online course you will learn file management 'best practices' and how to create, manage and delete folders on your computer. You'll also learn how to perform backups locally using FDisk and in the Cloud using Dropbox.

Your tutor will guide you through:
Best Practice in File Management
Creating Folders
Managing, moving and deleting folders
Backup methodologies: Automated Backups to External Drives
Downloading Fdisk and installing
Setting up your Fdisk Backup Profile
Set a Schedule
Explain manual backup via shortcut
Backup methodologies: Using Cloud backup solutions
Dropbox overview & installation
File sharing
Security concerns
Paid vs Non-paid
Backup retrieval

What are the requirements?
Students who do this course need to be able to open a program like Word
Students need to be able to save a document
Know how to close open programs

What am I going to get from magesy download this course?
Over 8 lectures and 34 mins of content!
Have total control of your PC and your files and know where they are at all times
Never again lose your files due to a computer crash or breakdown
Understand file systems
Back up files on an external drive or server
Backup files in the cloud

What is the target audience?
Small business owners who are "Techno-Challenged" need to do this course
Students who have never mastered the computer before and need to learn for their studies
Don't take the course if you know how to copy, paste, delete and move your files

INFO/DEMO: https://goo.gl/FE76hC
File Management and Backup for Techno-Challenged Entrepreneurs TUTORiAL
http://beelink.in/23798/File-Management-and-Backup-for-Techno-Challenged-Entrepreneurs-TUTORiAL.html

3642

Views




Submit a Comment or Report Broken Links:


The web does not work well with Adblock or Ublock Please disable your ad blocker for MaGeSY®.

🤘🎼🎵♬🎹🎻📯🎷🎺📻🎧😘



Thanks!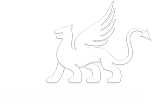 MaGeSY®
ಮ್ಯಾಜೆಸ್ಯ್